Our Firm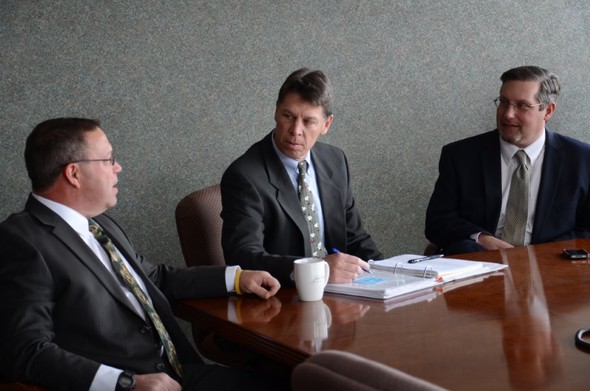 To understand our firm, it is helpful to understand our history. Our father was a first-generation Italian American born to immigrant parents in Boston, Massachusetts in 1925. He stood in breadlines in the 30s, joined the war effort in 1942, and upon returning from the Pacific in 1945 went to work. He worked for the same employer for 45 years. He taught his three children "the value of a buck," and that "you can only spend a buck once.'' He was a saver and he may have invented the term "dollar-cost-averaging." He had $600 per month systematically debited from his bank account and invested into six different investments until his early 80s. He never bought a vehicle he couldn't pay for in cash. We grew up in a thousand square foot single story ranch house, and that's where he died at 83 years of age. As a family, we ate casseroles around the kitchen table each night and we made our own fun.
From those humble beginnings in 1925, as well as from the lessons our father taught us about money and investing, the Fiorio Wealth Advisors was born in 1986 in Ashland, Wisconsin. Since then, we have opened branch locations in Park Falls and Phillips.
John, Mike and Eric are CERTIFIED FINANCIAL PLANNER™ Professionals. Together we have over 80 years of experience. The entire focus of the firm is financial planning oriented, and centers around time tested, folksy wisdom that can only be gained by many years of experience. Besides John, Mike & Eric, the firm employs six other individuals to deliver proactive, first-class service to our clients that span the country. We look forward to the possibility of serving you.
Initial appointments are free and the coffee is on us!