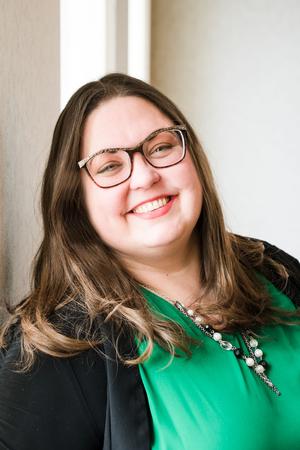 Amanda
Metzinger
Administrative Assistant
Amanda was born and raised in Washburn, WI and graduated from UW-Superior.  She joined our team after a 17 ½ year career in banking; both for Bremer Bank and Northern State Bank. She started working in banking when a junior in high school thru an apprenticeship program with the State of Wisconsin. She worked in different positions throughout her career in banking, starting as a teller, branch manager and a bookkeeper.
Amanda will be the first person you meet when entering our Ashland office.  Her responsibilities include maintaining our client database, scheduling appointments, and maintaining compliance regulations.
Amanda lives in Washburn with her husband, Matt. Her children consist of her three cats and several chickens. In her free time, Amanda loves spending time with her family, traveling, baking, gardening and singing.